Vol.3
Take responsibility for "Designer cultivation" beyond the framework of specialized magazine
Precisely because car is going to evolve into "totally new vehicle" now, car design is interesting.
It's been 30 years at last since design of Japanese cars became to be accepted in the world. It was in 1984 when Honda Civic third edition won the first Torino Piemonte Car Design Award.
An award established in 1984 by Italian car design specialized magazine "Auto & Design" and its founder Fulvio Cinti
It plays a role to make known broadly to society the performances of not just automobile manufacturers but talented designers and directors as well as design studios with high capability.
Since then, Japanese cars have obtained many design prizes.
It's not too much to say that "CAR STYLING" remarkably contributed to it behind the scene.
The magazine has ever participated as a judge in some design competition organized by automobile manufacturers.
It was also a member of establishment when World Car of the Year was established at Tront in Canada.
CAR STYLING has also established its own "Japan Car Design Award" and many young people have found out opportunities toward a professional designer in "International Car Design Competition" which was held for six years.
With a support of passionate readers, media may be able to contribute to industries beyond a framework of mere information magazine.
Now that prologue of 21th century is about to end, cars are going to evolve into totally new vehicles.
While some elderly people have lamented that such vehicles cannot be accepted as a car, it's a golden opportunity for young generation.
It is required right now for them to seek for designs of "vehicles in the future" they can fully utilize.
Establishment of Japan Car Design Award
It has been started by a joke project to select "The worst car design" at first.
In the previous issue, we asked about stories at the time of publication of CAR STYLING magazine first issue.
Before we know it, the magazine has become to contribute to improvement of domestic car design beyond its role of a mere magazine, hasn't it?
Mr. Fujimoto : Definitely.
The establishment of "Japan Car Design Award" which has been succeeded still now was the greatest job for you, wasn't it?
CAR STYLING has established "Japan Car Design Award" in 1984 as a goal for designers aiming at further improvement in Japanese car design.
Even though it was a joke project to select "the worst car design" proposed by President Osami Suzuki (laugh), we have determined to select an excellent car design faithfully and present a trophy in consideration of efforts of people who are involved in development.
As of now, a presentation ceremony is held in "C&T meeting", an invite-only event which gathers car designers.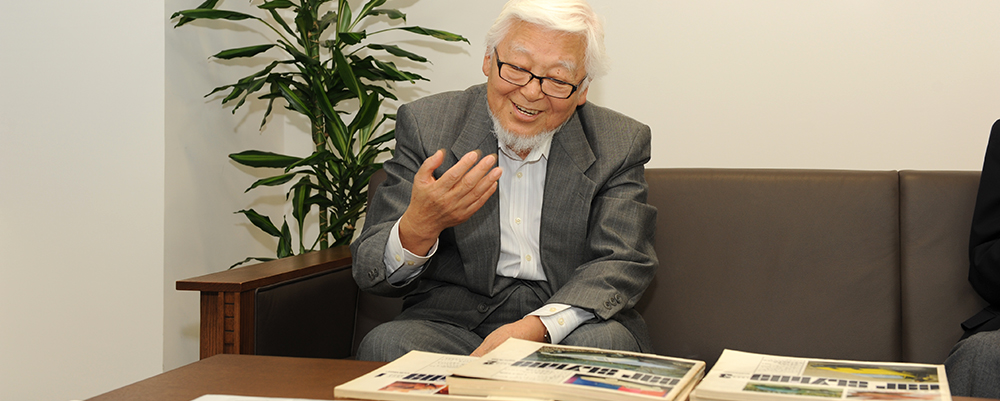 Other than that, you have organized International Car Design Competition, haven't you?
Mr. Fujimoto : Competition and contest has brought about remarkable effects as a gateway to success for new faces.
CAR STYLING has organized "International Car Design Competition" since 1991 by conducting final screening and displaying works at Tokyo Auto Salon.
Among as many as 600 works applied from across the world, those of students have increased since 2000 or later from developing nations such as China, Brazil and East Europe.
There are many people across the world who pursued a car designer by taking the opportunity of application to this competition.
Unfortunately, number of application to the competition decreased as if acting in concert with the trend of lost interest in cars in young generation, the competition was terminated after it was held in 2005. I really hope restarted CS magazine will launch a competition to stimulate young people's mind in the future.

Only members(free) can see this content.
※We are asking for readers registration to properly understand reader needs.